---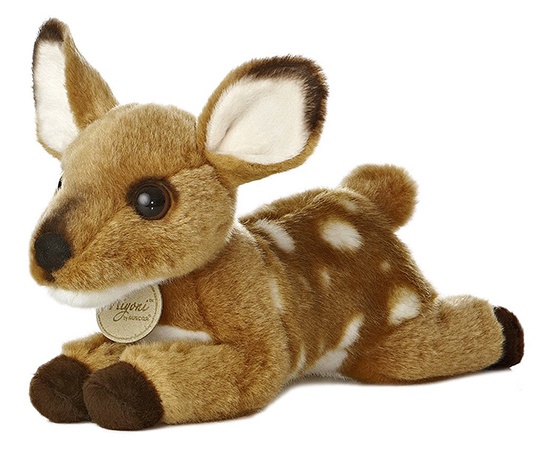 Fawn
---
Increase your child's interest in wildlife and animal studies by getting them a little fawn of their own.
This realistic 8" long plush toy has all of the cute features you would expect from a baby deer, and is incredibly soft as well! A great gift for all ages.
This fawn is part of the premium Miyoni line by Aurora. Aurora is known in the industry for its incredibly high quality products.