---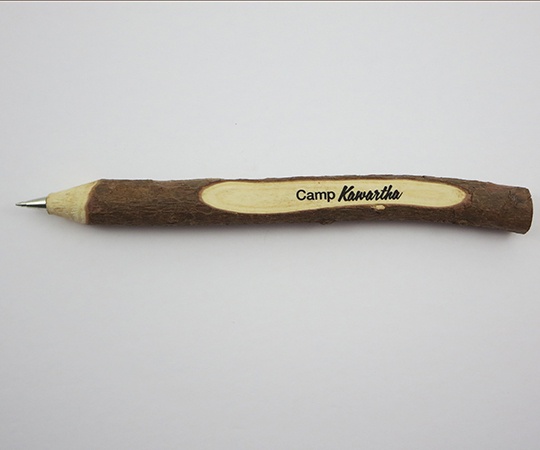 Twig Shaped Pen
---
Twig Shaped Pen. This is not your normal pen. Cool, fun, and unique, this pen is made of wood and is environmentally friendly.  
Black ink, ball point tip.  Pen is about 7.5" long and about 1/2" in diameter.
Each twig pen may be slightly different in appearance due to the natural shape of the wood. They are slightly thicker than a normal pen.