---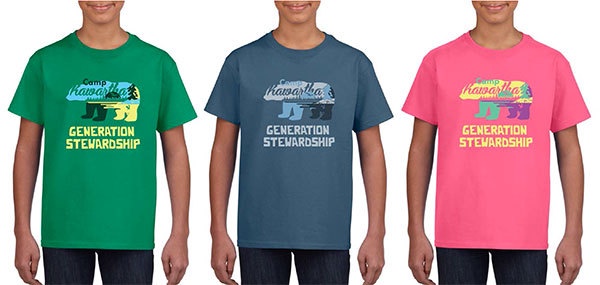 T-shirt - Youth (2018)
---
Gildan Ultra 100% Cotton T-shirts
Show your camp spirit with a Camp Kawartha T-shirt!
Recycling Tip: keep the memories alive by turning your old t-shirts into a pillow, drawstring bag, or cut out the logo and sew several together to make a blanket.
Thank you to Adam, our Summer Camp Director, who comes up with the new t-shirt design ideas each year for Summer Camp.